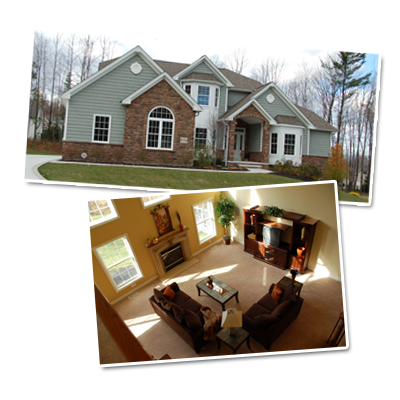 Built By Barr…Best Buy Far
Building in Northeast Ohio for over 27 years.
Barr Brothers Construction is a custom builder that is dedicated to building quality homes for our clients. We are proud of our strong commitment to customer service and client satisfaction. We offer fair and competitive pricing and are a "fixed price builder".
Barr Brothers builds 10-12 homes per year to help maintain quality workmanship of our homes and to allow better management of our projects. In fact, Dave Barr personally oversees the progress of each and every home built.
Our tradesmen possess years of experience in their respective trades. Many of them have been working with Barr Brothers for over 20 years. These long term relationships help maintain an open and honest line of communication that results in a smooth building process and a superior quality home.
Contact us today to learn more! Email: barrbros@oh.rr.com or phone (440) 951-2242.